Backing
The backing you choose for custom embroidered patch order can also contribute to the cost. The pricing we list includes PVC backing. However, the backing you choose should be determined by how the patches will be used.
The PVC backing is our standard backing. All custom embroidered patch orders default to PVC backing when a specific backing is not requested. The PVC backing is a thin coat of plastic added to the back of the patch that seals the threads and helps the patch maintain it's like NEW look for many years. PVC backing is the backing of choice when the patches are going to be sewn onto the garment or item.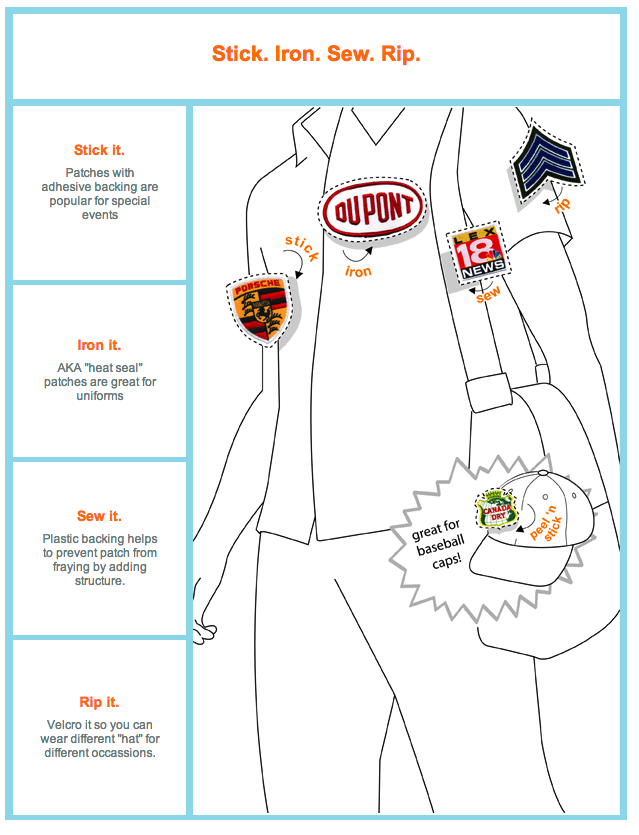 Border Styles
We offer 2 border styles; Merrow and Hot-Cut. The Merrow border is most popular with simple shaped patches. a Hot-Cut border is recommended for all iron-on patches. See below for examples of Merrow and Hot-Cut borders.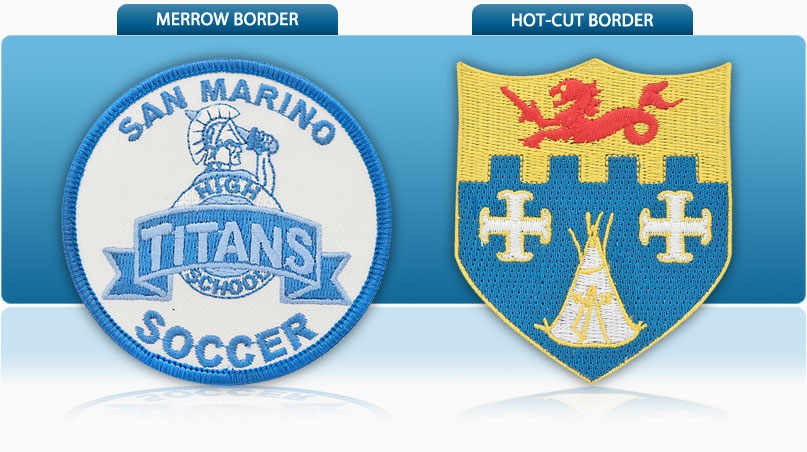 Embroidery Percentage
Percentage of embroidery is determined by the amount of surface area on the custom embroidered patch that is covered by thread. The following diagrams can help explain embroidery percentages: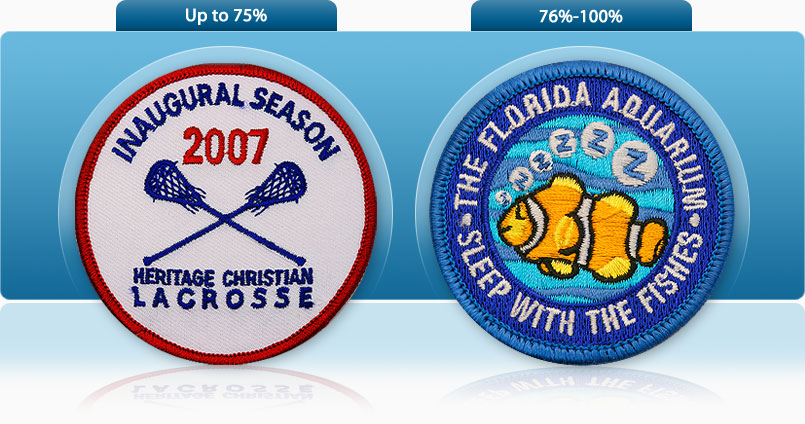 Size
Size is also an important element of the patch order. The larger the patch, the more material and workmanship your order will require. There are no average patch sizes since every patch we create is custom made to order. Many times we let the artwork or design idea dictate the size that will work best for your custom embroidered patch.
The following equation is used to determine patch size:

Threads & Meshes

---